The BDSM technique of stimulating sexual receptors through a specially developed leather bag, MUMMIBAG, designed for body immobilization.
MUMMISAGE is a unique combination of BDMS techniques with control of orgasm,  lingam teasing, prostate, breasts and face. An accompanying sign is an introductory ritual that puts the person in a relaxed state and boosts their sensual perception. Subsequent immobility of the whole body in MUMMIBAG ensures an increased focus on touch and sensations.
MUMMIBAG is equipped with inner sleeves that prevent contact with the body and are designed to immobilize hands.
MUMMIBAG has openings for breasts and nipples, a hole for playing with genitals and for anal activities.
The purpose of MUMMISAGE is to control orgasm and maximize the sexuality and sensitivity of the person by special touches. While practising MUMMISAGE, one can experience an increased sensitivity and control over their sexuality.
MUMMISAGE has different levels and fulfils a whole range of sexual dreams and needs.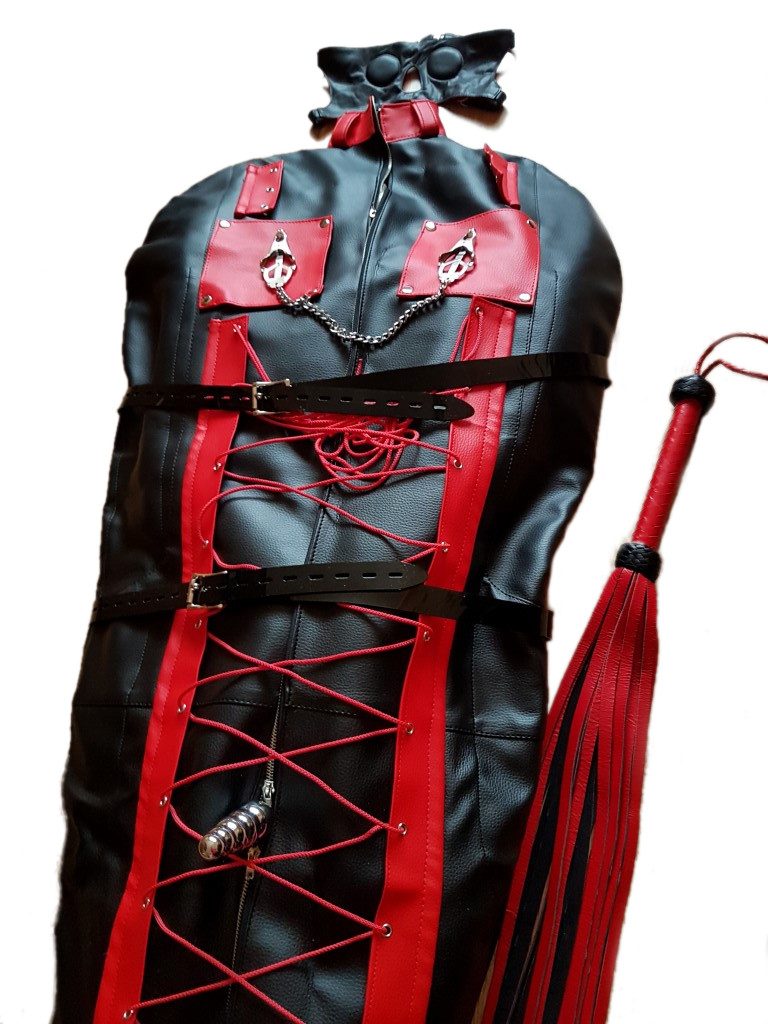 MUMMISAGE uses many techniques (from soft to hard)
Fine stimulation of the immobile person
Nipple stimulation (from soft to clamping)
Possibility to use a face mask
Possibility of whipping through the bag
Prostate massage
Lingam stimulation by various devices and techniques
Steps of the session:
Consultation, selection of techniques
Shower
Full body massage before application bag
prostate massage
face sitting
lingam massage and irritation
possible face mask
possible whipping
Initial ritual
Application of MUMMIBAG
MUMMISAGE
Taking off the bag
Relaxation
Shower
Your Goddess of touch - sensual expriences
Create YOUR OWN experience
Treat yourself - you deserve it!
You can read about them on this page and then build and order your tailored experience on the
Order page
.
Extra: Anal sex 100 EUR, electro stimulation 50 EUR
DO NOT LIMIT ME AND THUS YOURSELF. ALLOW ME TO CREATE YOUR SEXUAL EXPERIENCE AND WORK WITH YOUR SEXUAL ENERGY
DETAILED INFORMATION ABOUT PRICE IS PROVIDED THROUGH CONSULTATION ONLY.
Let's build your custom experience
Dear men, COURSE  https://goddessoftouch.eu/how-to-do-it-for-men/ in my Goddess of touch school, I have prepared a course for you on how to satisfy the sexual and emotional needs of your partner, how to improve your sexual skills, gain practice, how to do