GODDESSOFTOUCH is an international brand that was established many years ago and its purpose is to create exceptional sensual and sexual experiences in the form of touch and massage.

GODDESSOFTOUCH is  the unique blend intimate and sensual pleasure, high-class meetings,  top-secret companions, sensuality, tantric and sensual massage, extraordinary pampering, teasing.
The basic philosophy of Goddessoftouch is to create exceptional sensual and sexual experiences through touch, stimulation of erogenous points, massages and various aids.
Touch comes in many forms, just like massages and stimulation. Touch is gentle but can also be painful.
The whole concept is designed to satisfy all basic sexual types: sensual type, sexual type, kinky type, spiritual type and sexually adventurous type. You can find more detailed information about sexual types in my book and blog.
Each of us has one dominant sexual type, which is embedded in us for 65-80% of the time, and a secondary sexual type, which lies dormant in us and now and then we feel like trying something new in our sexual life
Treat yourself to something new Intimate, sensual experiences completely differently than you know them.
Goddess of touch is a sophisticated blend of intimate, sensual and tantric pleasures, representative companion, massages and lifestyle, travel experience, sexual teasing, coaching and courses.
 As Goddessoftouch I m willing to create extraordinary sensual experiences and to be your representative companion at a moment's.
Goddess of touch is a new intimate lifestyle. It is the creation of your intimate and sensual experiences that are based on an aspect. It is based on your momentary feeling and your body, who we together develop.
We are unique, your sexuality is unique, your inspiration is diverse. Together we create your exceptional experiences and discover new possibilities in the initmate world.
Sensual and intimate massages, proven and practiced over many years, and rituals, together with my constant development of skills, give my services an exceptional character.
An integral part is the power of pure sexual energy that I create when I touch you. Sexual energy is one of the strongest and most virtuous energies a person can create for a person, and therefore I am happy to use my knowledge and skills to create new sexual and sensory experiences for you.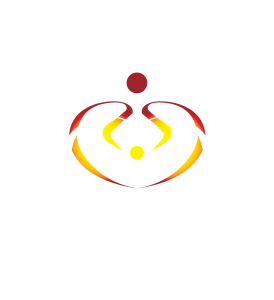 It is suitable for men who like to enjoy their sexuality, who want to maximally fill their body with feelings and experiences according to their sexual type, who like to discover and are open to new ways of achieving sexual experiences.
Goddess of touch is the result of my many years of experience working with sexual energies and creating sexual and sensual experiences. I used the knowledge acquired by years of studying the human body, emotions, sexuality, ancient sexual rituals and pleasures, tantra, massage and relaxation techniques, to create this unique sophisticated set of sexual and sensual pleasures.
Goddess of touch offers an exceptional experience, which is created at the moment tailored for the client. It is a completely individual approach to creating maximum of sexual and sensual satisfaction of body and soul.
Goddess of touch are experiences, emotions, feelings, atmosphere created at the moment by different techniques.
These aspects determine who goddess of touch is for.
It is designed for a unique group of men with a desire for new and exceptional intimate and sensual experiences, top-secret and high-class meetings.
Do you also belong to this exceptional group and are you a gentleman who:
is ready for an individual approach,
is not looking for the cheapest way to create their exceptional experiences,
likes to be pampered with exceptional experiences,
does not require a prior guarantee of experience and understands that intangible things like emotions have no guarantee,
believes that extraordinary experiences are the added value of his life,
has the courage to experiment,
whose sexuality level is higher and better than just looking for sex services,
is interested in broadening his sexual experiences,
likes the company of a beautiful and emotionally intelligent woman,
looks for an effective way to fulfil his dreams and desires,
can tolerate patiently the procedures leading to the fulfilment of his dreams and desires,
likes surprises
want to improve your sexuality and skills
I prefer a personal and genuine relationship with all of my clients. That's why I have always enough time for communication, recommend my clients with choosing the best option, I give you good tips on the best sexual and sensual experiences, secret spots, and activities to can try out in with me.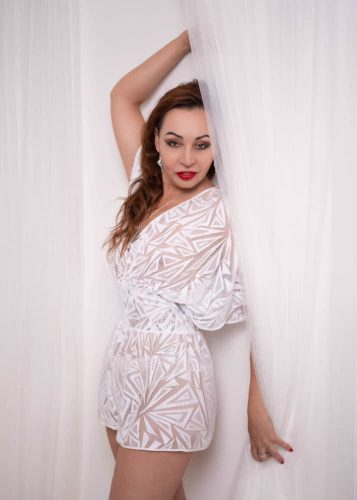 Your Laura: Goddess Of Touch