It is one of my favourite sex games. It offers an infinite number of combinations leading to the only goal – your ecstasy. I sit you down, tie you gently so you can't touch me, and start playing with you.
I cleverly control all the erogenous points of your body, I am trained for that. I increase your excitement with touches, kisses, aids; you feel the softness of luxury lingerie, or the smell of leather or latex.
I massage the selected parts of your body with seductive dance movements of my body.
I control your orgasm and I won't let you climax. You beg to touch me, you see me and you feel me. But I continue to escalate your arousal and push your limits of sexual sensitivity higher and higher.
I develop the sexual energy that arose and transform it into deep feelings and unforgettable experiences. Our game is gaining in intensity but I am still in control.
Your Sensual teasing and sexual provacations
Create YOUR OWN experience
Treat yourself - you deserve it!
You can read about them on this page and then build and order your tailored experience on the
Order page
.
Let's build your custom experience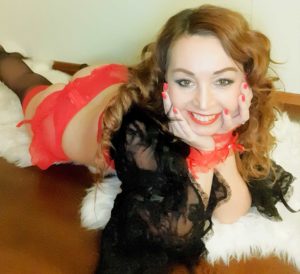 SEXUAL DREAMS, DESIRES AND FANTASIES OF MEN IN THE 21st CENTURY I dedicate this book to all people who are afraid to express their sexual dreams, desires and fantasies. You will find here stories from my many years of practice